Due diligence for Suppliers and Cannabis Supply Chain Partners
Due diligence for Suppliers and Cannabis Supply Chain Partners
Between the patchwork quilt of rules and regulations that is the modern cannabis industry, products pass through many hands before being sold to a customer. From sourcing, cultivating, manufacturing, distributing and vending, the relationships between a licensee and their vendors/partners up and down the supply chain is complex and touches many stakeholders along the way.
While the focus on quality packaging, dope labeling, delicious ingredients and consistently potent cannabis is a priority for most companies, what often isn't thought about is the liability in bringing these components together in terms of compliance.
Compliance responsibility falls on licensees as a direct term and condition of licensure within their state. To operate, licensees must maintain and be able to demonstrate compliance with a plethora of rules and regulations. Compliance is the name of the game in cannabis.
While most operators understand this, what most do not think about is how the compliance or noncompliance of their vendors affects their own liability.
Sharing Noncompliance & Liability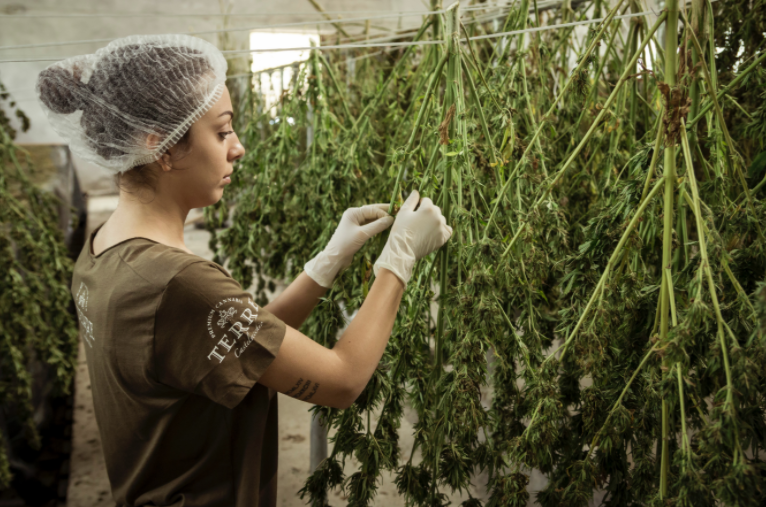 Licensees are the only entities in the supply chain that can be fined, administratively held, suspended, revoked or even arrested due to noncompliance. This fundamental nature means that supply chain partners are automatically segregated by whether or not they are plant touching licensees or not.
In the case of mutual licensees such as a manufacturer and dispensary, the liability for compliance falls on both entities. A single manufacturer that makes an error on labeling language or a cultivator using the incorrect containers both pass on their liability to any downstream partners.
iComply has seen regulators quarantine hundreds of products among multiple dispensaries who never checked the compliance of the supplying manufacturer. Surprisingly, most dispensaries don't think of the liability passed to them amid hundreds of SKUs and multiple manufacturers and cultivators. Confounding the issue further is that everyone in the industry can interpret the same rules in completely different ways.
Assuming your supply chain partners are 100% compliant is a dangerous pitfall.
By not checking noncompliance from supply chain partners, operators accumulate evidence dating back years. Like METRC being off, these issues tend to snowball until they seem overwhelmingly difficult to handle. And it doesn't just stop at labeling issues. Noncompliance can fall on all supply chain partners and be left in the hands of a licensee in a variety of ways.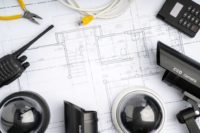 Even worse, are supply chain partners who don't have a motive to be compliant as they do not own licenses and often have a poor understanding of cannabis compliance. A packaging provider, marketing company, CBD provider, security company, vending machine providers, waste disposal companies and other commonplace suppliers and partners can often run afoul of regulations and put their licensed partners at risk.
Since regulators can only enforce the licensed entity, many states have made it clear that licensees are ultimately and fully responsible for any actions of noncompliance taken by third parties contracted by the company – regardless if they touch cannabis or not.
Areas of Common Noncompliance in Cannabis
Like a game of "Hot Potato" (worth millions of dollars), we've seen common noncompliance liability get passed down the supply chain in the following areas of cannabis operations:
Product liability
Packaging and labeling
Test result manipulation
Expired licenses
Input or ingredient defects
Inventory tracking errors
Recordkeeping and manifest errors
Some of these areas of noncompliance rely with non-licensed supply chain partners such as packaging, ingredients or third party printed labels. Often, these folks simply don't know what they don't know and make mistakes – not knowing the thousands of dollars they could be costing their licensed partner down the line.
Other areas in which compliance should be expected from licensed partners lies in product liability, test result issues, inventory tracking, manifests and recordkeeping. No one usually wants to be out of compliance and usually these issues arise from licensed partners who are simply confused, mistaken or ignorant to the requirements of ongoing and changing rules.
It's hard to keep all of one's suppliers and supply chain partners on the same page over the long run and amid a multitude of changing rules. But what you resist, persists…
Managing Compliance in the Cannabis Supply Chain
Nothing worth it is ever easy; but it is possible to identify common areas of noncompliance in one's cannabis operation and supply chain partners and to do something about.
To identify problem areas, iComply recommends conducting regular auditing at a macro level; but to also dive deeper into micro level audits of all of one's books and records (covering vendor files) and packaging and labeling for at least 12 months.
You don't know what you don't know, so one must begin by investigating and understanding where liabilities are occurring between themselves and their supply chain partners. Once valid feedback and noncompliance is discovered, it can be remediated.
Like triage, you have to stop the bleeding before you can prevent further injury.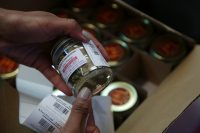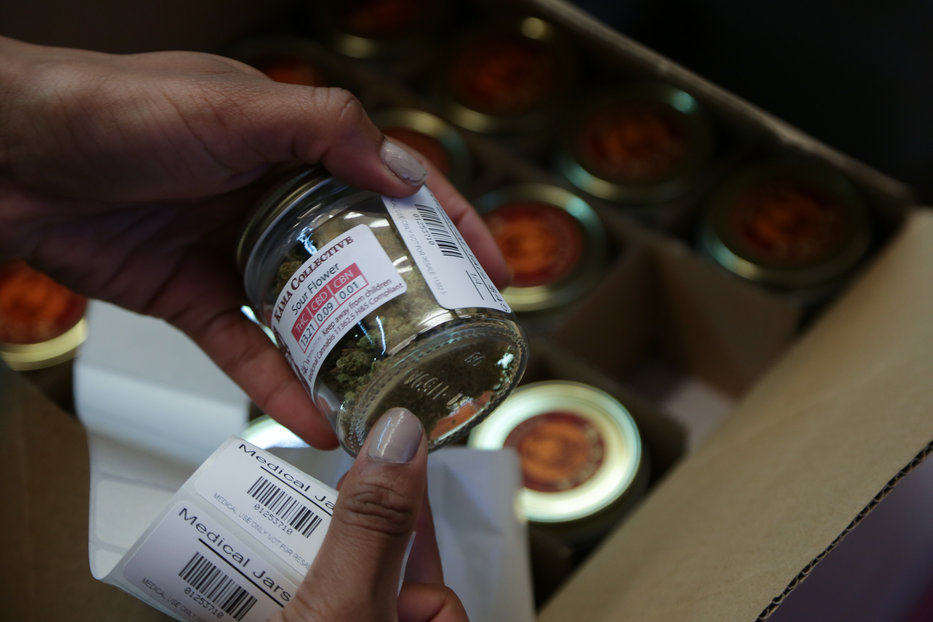 It is always more expensive and time consuming to continue reacting to noncompliance and trying to fix issues after the fact. This is how snowball effects happen until the problems seem so overwhelming, operators tend to simply ignore the liability. While it is human nature, it is also extremely dangerous and detrimental when multimillion dollar licenses are on the line.
An ounce of prevention is worth a pound of cure –Benjamin Franklin
By implementing proactive compliance measures, cannabis businesses can avoid costly noncompliance consequences and position themselves as proactive checkpoints of supply chain compliance. We recommend integrating the following procedures, documents, training and tools into one's operational compliance infrastructure:
New vendor checklist
Packaging and labeling checklists by product type
Virtual review of labels/non-cannabis packaging
Calendar expiration dates for licenses and products
Compliance auditing of key vendors and strong contracts regarding liability
Input product checklists and tracking as per GMP compliance
This snapshot is just the tip of the iceberg when it comes to the depths of liability a cannabis business is exposed to by its supply chain partners. To truly manage compliance, one must be aware of shared risk and implement proactive measures to prevent suppliers and supply chain partners from inadvertently affecting the operational compliance of your cannabis business.
Selecting Supply Chain Partners
There are plenty of fish in the sea and plenty of suppliers vying to do business with you. iComply has seen the good, the bad and the ugly. We've been on the front lines of developing markets like California where we warned our clients to steer clear of companies like Kushy Punch long before they finally lost their license for noncompliance.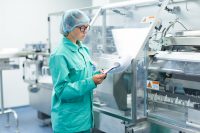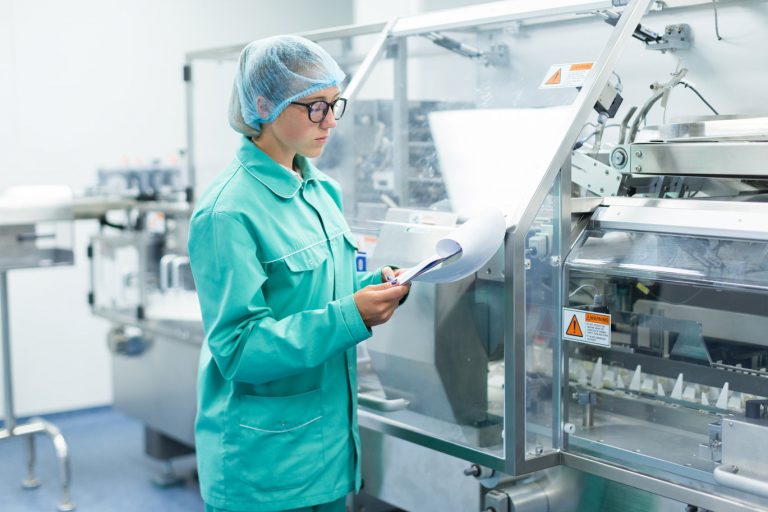 We advise our clients on the importance of being selective and conducting due diligence in vetting supply chain partners and vendors. Most fundamentally, how aligned are the values of potential partners? Are they in the business for the same reasons you are? What brought them to the cannabis space? How do they value relationships and what do they know about
Too often when focused on price or speed, people miss the more important fundamentals of relationships. We serve as vetters for our clients whether they are shopping for a POS provider, a bank or a waste disposal company. Beyond the cultural alignment, the more objective questions begin to take shape in vetting a potential partner. This can differentiate between license holding and non-holding supply chain partners.
For plant-touching licensed partners, we recommend answering the following before entering into business partnerships that affect your supply chain:
Copies of licenses, contracts, and a catalog of products
For products being selected, prior to ordering a sample, obtain a copy of the label by email first. Or an EMPTY sample of product packaging and labeling to vet against a packaging and labeling checklist.
Search news articles on the company and ask if they have had compliance issues before. Obtain documentation if there have been compliance issues previously.
Ask how they manage their compliance and prevent noncompliance down their supply chain. Do they train their staff? Do they conduct regular audits internally? How often do they update SOPs and reconcile inventory?
For non-plant touching partners, we recommend answering the following:
Obtain any certifications for quality assurance or credentials for services.
Ask for references from other customers who have cannabis licenses.
Discover how familiar they are with the cannabis industry AND the rules and regulations in your market.
Ensure they have an understanding of how they impact your compliance. Discover how they plan on preventing areas of concern together.
Make sure they know you are ultimately responsible for noncompliance and understand what they are willing to do to protect you.
Ensuring accountability across the supply chain means selectively choosing partners who share the same values of integrity and professionalism. On more complicated deals, such as licensing IP or your brand to operators in new states or markets, we recommend that you mandate a compliance program that offers third-party validation to ensure the internal integrity of your partners. Too often, brand risk isn't considered in the fast-paced expansion of the industry and operators must not only be vetted, but held accountable, when representing one's brand and products.
For all intents and purposes, the wild web of the supply chain in cannabis is the industry. We are a collective of collaborators who all serve the goal of delivering high quality and safe products to cannabis consumers globally. For those committed to minimizing their risk to protect their profits, cannabis compliance is the key to success.
Ensuring accountability across the supply chain means selectively choosing partners who share the same values of integrity and professionalism. In doing so, the industry elevates its legitimacy and more effectively expands in a sustainable manner that protects all stakeholders involved.
Noncompliance affects licensees the most and they must be the most vigilant, but it takes a village to raise an industry. Compliance affects most everyone in the supply chain and the loss of any operator hurts the entire industry.
---